This interactive play explores mental health, self-harm and the varying forms that can take, and positive coping mechanisms.
The play will start at 9.45am and last for 90 minutes and so buses can return to schools at 11.30am.
There are spaces for 120 students to attend the play. Book your space by going to the book now button below.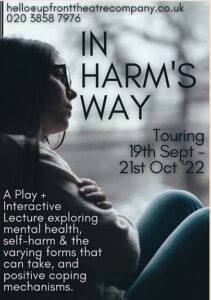 Book Now