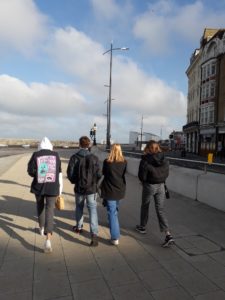 What a fantastic opportunity for KS5 students from each of our partner schools…. a day at Turner Contemporary, visiting the Turner Prize for an ARTiculation workshop with experts from the learning team.
The workshop is designed to develop skills of personal observation, discussion and primary research, encourage students to think independently, analyse information and ask informed questions, as well as learn how to conquer nerves, physically prepare, and successfully deliver a presentation to large audiences.
At the end of the day each student delivered their research and personal responses in short group presentations to the workshop leaders and their fellow student investigators.
Thanks to the wonderful learning team at Turner Contemporary for making this opportunity available to all our schools. Here is to next year!